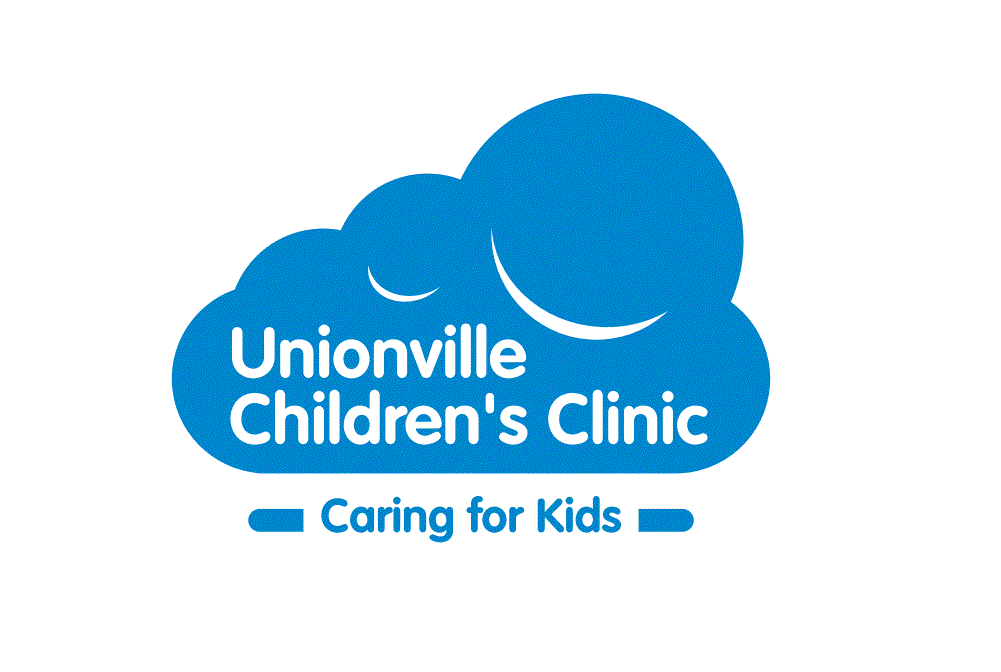 3601 Highway 7 East,
Suite 601
Markham, ON, Canada, L3R OM3
T : 905-940-0112




Toll Free : 1-877-534-9587
Our Practice
The Unionville Children's Clinic has been serving the Markham community since 1988. Our commitment is to provide warm and outstanding pediatric and adolescent care where we focus on the needs of our individual patients as well as the concerns of their families.
At the Unionville Children's Clinic, we provide comprehensive primary care and consultation services for patients up to 19 years old. We believe in preventive health care in a holistic fashion. We monitor children's growth and development on a regular basis and work in partnership with parents and even teachers in some cases to achieve the best care for our patients. Our experienced pediatricians are also prepared to provide nutritional and behavioural counselling. Should a child require additional medical expertise, we have established a wide referral base of pediatric specialists to assist you. Our referral base also includes doctors and consultants at Markham Stouffville Hospital and Hospital for Sick Children to provide escalated levels of care as required.
Our office is conveniently located in the charming community of Markham, across the City of Markham Town Center at Warden and Highway 7. We also have amenities of ample street-level and underground parking, a pharmacy and a laboratory.
We recognize that choosing a pediatrician is an important decision for parents. We thank you for the opportunity to serve you and to be part of your family life.
Latest Clinic News:
Illness Prevention
To prevent disease from spreading in the office:
​
No eating nor drinking in the office

Wear a mask if you have any respiratory disease

Wash your hands before you leave the office
Zika Alert
If you have been to South America or Mexico recently and show signs of a fever, please let us know immediately when you arrive at our office.
​
Examination Room Crowding!
To reduce crowding please do not bring strollers into the clinic, only car seats are permitted in the clinic and the hallway.
​
Richard Wong, MD (Pediatrician)
Retiring on December 31, 2023
​
Dr. Richard completed his pediatric resident training at Toronto Hospital for Sick Children in 1988. After
his training, he started serving the community of Markham as a primary care pediatrician until today.
His passion to care for children began in his early medical school years when he was a Sunday school
teacher at the local church. He discovered that children's physical and intellectual potential are amazing when they are being care for properly at young and tender years.
Dr. Richard is active in teaching medical students and residents in pediatric health care at Queens University and University of Toronto. Aside from his busy practice, he enjoys serving children and
families through church ministry and scouting activities, helping children and youths in their physical,
behavioral and spiritual development. He is also involved in medical missions to help impoverished
areas in China.
Over the years, he had been on staff at the Hospital for Sick Children, Mackenzie Health Hospital, and Markham Stouffville Hospital.
"It is my joy to care for children and youths. Contributing towards a child's good health and growth is an
honorable calling." - Dr. Richard
Jackie Zhuojun Lui, MD (Pediatrician)
​
Dr. Lui graduated from St. George's University School of Medicine. She completed her Pediatric
residency and chief residency from Children's Hospital of New Jersey at Newark Beth Israel Medical
Center. She then completed a Pediatric Hospital Medicine fellowship at The Hospital for Sick Children.
Before coming to Toronto, she was an assistant professor at Rutgers New Jersey Medical School, and a
hospitalist at Children's Hospital of Philadelphia.

Dr. Lui was born and raised in Guangzhou, China, and is fluent in Cantonese and Mandarin. She is very
excited to join the clinic as a primary and consultant Pediatrician to serve the community, and to
promote children's health and wellbeing. She is part of the Cantonese Kid's Health and Mandarin Kid's
Health, where they provide evidenced base child health information in Chinese on different platforms.

Outside of medicine, she enjoys spending time with husband and their toddler boy, and she recently
started enjoying working out!
Kaitlyn Leslie, MD
(Pediatrician)
​
​
Dr. Leslie received her Doctor of Medicine from St. George's University School of Medicine, graduating magna cum laude. She completed her Pediatric residency training at the Children's Hospital of Michigan, where she was then appointed Pediatric Chief Resident for an additional year of training.
​
She was born and raised in Pickering Ontario, and is thrilled to be moving back with her husband and young daughter. Being a new mom has only enhanced her desire to provide pediatric care to a growing population of families seeking a pediatrician. The ability to join a pediatric primary care practice has always been her dream, and serving this community will be a true pleasure.